Newsletters For Doctors


Make sure your patients feel special. Delight them with an engaging email newsletter designed and custom-built for your medical practice. We manage everything for you, including the content.

You can start with a free trial. No credit card is required. When your ready to start sending your medical practice email newsletter, the price starts at only $39.00 per month.


Email Newsletters for Doctors
It's run itself. You can set it and forget it.
Medical Practice Email Newsletter
Loaded with content and ready to send
Jun 16, 2021
Keep Your Brain Sharp As You Age
Important parts of the brain tend to atrophy as we get older—yet brain scans of some 70-year-olds resemble those of 20 to 30-year-olds. Emerging research points to habits that may keep the mind sharp during the aging process. "Despite …
Time
5 Facts for Heart Health
According to research published in the Journal of the American College of Cardiology, there are five things men can do right now to …
Alternative Medicine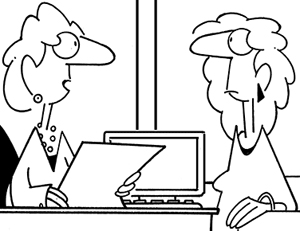 "I chose career over family. I decided I'd rather have stretch marks on my wallet."


Copyright © Randy Glasbergen
What Year Was It?
First Roller Coaster in America Opens
The first roller coaster in America opens at Coney Island, in Brooklyn, New York. It traveled approximately six miles per hour and cost a nickel to ride.
The day was Jun 16. What year was it?
Quote of the Week
"My personal goals are to be happy, healthy and to be surrounded by loved ones."
Kiana Tom
Trivia
What is the fastest growing hair on the human body?
See the answer below.
SUBSCRIBE TO OUR NEWSLETTER
Color Themes
Your newsletter can use a standard color theme, a color theme to match you website, your favorite team, or any color. Click the color boxes to see options.

Newsletter Name
An engaging and memorable newsletter name, using a font to match your brand, will keep you top of mind with your readers. You can use "Wellness Weeklly" for you newsletter name, or any name you wish. Click the color boxes to see font options.
Business People Love Newsletter Station
Lisa Grooms
Owner, Sand Dollar Accounting
"My participation in this newsletter has been overwhelmingly positive. My clients take time to let me know that they love the content. Every week the newsletter makes my professional image increase positively. Thank you."
Frank Rubin
President, Amerivest Group
"The service you provide is second to none. The software is easy to navigate allowing me to update my contact list with ease. Thank you again for this great product. I will continue to recommend it to associates."
Shellie West
CEO & Founder, Bluffton Chamber of Commerce
"I have received very good comments on our newsletter. We have a greater list of sponsors that are participating. This is added value for our members and creates potential sponsors for the newsletter. Great job!"
Millions of Newsletters Sent Every Month
Supporting businesses across the US.
Why Does Email Marketing Work?