Email Marketing Built For Lawn Care Services


Make sure your customers feel special, delight them with an engaging email newsletter. Everything is managed for you including the content.

Prices start at only $39.00 per month.



No credit card required.
Email Marketing That Runs Itself
Customized And Loaded With Content
May 12, 2021
What Are Lawn Grubs and How to Rid of Them?
A few grub worms are no problem. A lot of grubs spell trouble for your yard. Learn how to spot, treat and prevent a lawn grub infestation. If you have a turf lawn, you almost certainly have lawn grubs. These destructive pests …
Family Handyman
Repair Lawn Bare Spots
Even if you have lush, green grass, you're going to have to learn how to repair bare spots on your lawn. Follow the steps in this Backyard …
Today's Homeowner
Transplant seedlings
If you have sown several seeds into a seed tray, it is important to prick out or transplant the seedlings, to give them enough space …
Gardeners World.com
How to Read a Plant Tag
With Mother's Day just around the corner and the weather starting to warm up (slowly), many homeowners and gardeners will be out plant …
Minnesota State Horticultural Society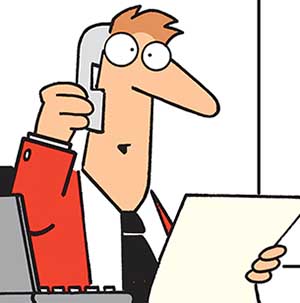 "This home practically pays for itself. It's located on a very windy street, next to an ATM machine!"


Copyright © Randy Glasbergen
What Year Was It?
Lewis and Clark Expedition
Lewis and Clark expedition leaves St. Louis on a mission to explore the Northwest from the Mississippi River to the Pacific Ocean.
The day was May 14. What year was it?
Quote of the Week
"Isn't it enough to see that a garden is beautiful without having to believe that there are fairies at the bottom of it too?"
Douglas Adams
Trivia
What country east more bananas than any other fruit: a total of 11 billion a year.
See the answer below.
SUBSCRIBE TO OUR NEWSLETTER
Color Themes
Your newsletter can use a standard color theme, a color theme to match you website, your favorite team, or any color. Click the color boxes to see options.

Newsletter Name
An engaging and memorable newsletter name, using a font to match your brand, will keep you top of mind with your readers. You can use "Backyard Envy" for you newsletter name, or any name you wish. Click the color boxes to see font options.
Business People Love Newsletter Station
Lisa Grooms
Owner, Sand Dollar Accounting
"My participation in this newsletter has been overwhelmingly positive. My clients take time to let me know that they love the content. Every week the newsletter makes my professional image increase positively. Thank you."
Frank Rubin
President, Amerivest Group
"The service you provide is second to none. The software is easy to navigate allowing me to update my contact list with ease. Thank you again for this great product. I will continue to recommend it to associates."
Shellie West
CEO & Founder, Bluffton Chamber of Commerce
"I have received very good comments on our newsletter. We have a greater list of sponsors that are participating. This is added value for our members and creates potential sponsors for the newsletter. Great job!"
Millions of Newsletters Sent Every Month
Supporting businesses across the US.
Why Does Email Marketing Work?