Newsletters For Handyman Services


Make your customers feel special. Delight them with an engaging email newsletter designed and custom-built for your handyman business. We manage everything for you, including the content.


Pro, Flex, & Free Plans
No credit card required.
Email Newsletters for Handyman Services
It's run itself. You can set it and forget it.
Handyman Business Email Newsletter
Loaded with content and ready to send
Oct 20, 2021
Tips for a Successful Remodeling Project
Any remodeling project can seem overwhelming, but it's guaranteed to go more smoothly if you know a couple of insider tricks. Here are 18 home renovation tips from remodeling professionals. Any remodeling project …
Better Homes & Gardens
Winter Home Maintenance Tips
Just like it's in your best interest to get a head start when it comes to holiday shopping, it's also a good idea to start prepping …
Apartment Therapy
How To Repair a Chain Link Fence
Compared to charming white picket and stunning gothic wrought iron, chain link fences get a bad rap. Sure, chain link fences are as …
This Old House
Clean a Water Cooler in 7 Easy Steps
Water coolers provide fresh filtered drinking water at the press of a button. Since they're a common fixture in offices, gyms, and homes …
Bob Vila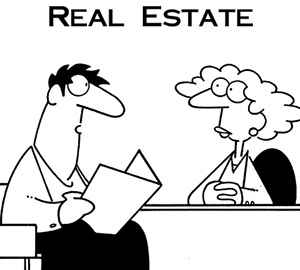 "My hobbies are scuba diving, fishing and kayaking. Got anything with a flooded basement?"


Copyright © Randy Glasbergen
What Year Was It?
Guggenheim Museum Opens in New York City
On New York City's Fifth Avenue, thousands of people line up outside a bizarrely shaped white concrete building. It was opening day at the new Guggenheim Museum, home to one of the world's top collections of contemporary art.
The day was Oct 21. What year was it?
Quote of the Week
"This 'telephone' has too many shortcomings to be seriously considered as a means of communication. The device is inherently of no value to us."
Western Union internal memo, 1876
Trivia
What was the first consumer product purchased on the installment plan?
See the answer below.
SUBSCRIBE TO OUR NEWSLETTER
Color Themes
Your newsletter can use a standard color theme, a color theme to match you website, your favorite team, or any color. Click the color boxes to see options.

Newsletter Name
An engaging and memorable newsletter name, using a font to match your brand, will keep you top of mind with your readers. You can use "Punch List" for you newsletter name, or any name you wish. Click the color boxes to see font options.
Business People Love Newsletter Station
Lisa Grooms
Owner, Sand Dollar Accounting
"My participation in this newsletter has been overwhelmingly positive. My clients take time to let me know that they love the content. Every week the newsletter makes my professional image increase positively. Thank you."
Frank Rubin
President, Amerivest Group
"The service you provide is second to none. The software is easy to navigate allowing me to update my contact list with ease. Thank you again for this great product. I will continue to recommend it to associates."
Shellie West
CEO & Founder, Bluffton Chamber of Commerce
"I have received very good comments on our newsletter. We have a greater list of sponsors that are participating. This is added value for our members and creates potential sponsors for the newsletter. Great job!"
Millions of Newsletters Sent Every Month
Supporting businesses across the US.
Why Does Email Marketing Work?