Newsletters For Car Washes


Make sure your customers feel special. Delight them with an engaging email newsletter designed and custom-built for your car wash business. We manage everything for you, including the content.

You can start with a free trial. No credit card is required. When your ready to start sending your car wash business email newsletter, the price starts at only $39.00 per month.


Email Newsletters for Car Washes
It's run itself. You can set it and forget it.
Car Wash Business Email Newsletter
Loaded with content and ready to send
Jul 21, 2021
How to Clean the Inside of Your Windshield
Let's call glass what it truly is: a dirt collector. Inherent in its genius as a protective see-through viewing medium is its insistence on showing every speck of dust, dirt, skin shed, saliva spray, hair, and other earthly …
The Drive
Is It Really Necessary to Wax My Car?
Be honest: Do you actually take the time to wax your car on a regular basis? Or do you just drive it through an automatic car wash …
The News Wheel
How Can Potholes Damage My Car?
It's no secret that much of the country's infrastructure is in dire need of repair. And each year, roads in some parts of the country …
The News Wheel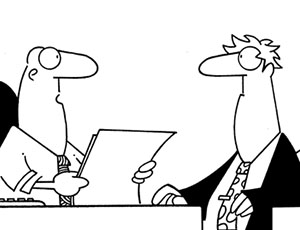 "It doesn't matter how much you scoot around the office in your swivel chair...you can't deduct it as business travel."


Copyright © Randy Glasbergen
What Year Was It?
Miss America Resigns
21-year-old Vanessa Williams gives up her Miss America title, the first resignation in the pageant's history, after Penthouse magazine announces plans to publish nude photos of the beauty queen in its September issue.
The day was Jul 23. What year was it?
Quote of the Week
"Any man who can drive safely while kissing a pretty girl is simply not giving the kiss the attention it deserves."
Albert Einstein
Trivia
What was the first car fitted with a replaceable cartridge oil filter?
See the answer below.
SUBSCRIBE TO OUR NEWSLETTER
Color Themes
Your newsletter can use a standard color theme, a color theme to match you website, your favorite team, or any color. Click the color boxes to see options.

Newsletter Name
An engaging and memorable newsletter name, using a font to match your brand, will keep you top of mind with your readers. You can use "Perfect Drives" for you newsletter name, or any name you wish. Click the color boxes to see font options.
Business People Love Newsletter Station
Lisa Grooms
Owner, Sand Dollar Accounting
"My participation in this newsletter has been overwhelmingly positive. My clients take time to let me know that they love the content. Every week the newsletter makes my professional image increase positively. Thank you."
Frank Rubin
President, Amerivest Group
"The service you provide is second to none. The software is easy to navigate allowing me to update my contact list with ease. Thank you again for this great product. I will continue to recommend it to associates."
Shellie West
CEO & Founder, Bluffton Chamber of Commerce
"I have received very good comments on our newsletter. We have a greater list of sponsors that are participating. This is added value for our members and creates potential sponsors for the newsletter. Great job!"
Millions of Newsletters Sent Every Month
Supporting businesses across the US.
Why Does Email Marketing Work?