Email Marketing Built For Restaurants


Make sure your customers feel special, delight them with an engaging email newsletter. Everything is managed for you including the content.

Prices start at only $39.00 per month.


No credit card required.
Your Newsletter Is Loaded With Content
Mar 25, 2020
Fruits & Veggies with the Longest Shelf Life
Keep apples in your crisper drawer, holding the temperature around 32 degrees, and they'll stay firm and crunchy for a month or more. Be sure to keep them away from other ethylene-producing fruits and veggies, like potatoes …
Rachael Ray Everyday
Make-and-Freeze Recipes
Simplify your routine by stocking your freezer full of delicious foods. From hearty suppers to ready-to-eat snacks, these recipes …
Taste of the South
Classic Hot Cross Buns
A tender almond cake speckled with earthy poppy seeds and a strawberry-dappled top dusted with confectioners' sugar, this simple …
Bake From Scratch
Why Cooking Is Key, Now More Than
Like so many people across the country and around the world, we're following government advice and working from home. For us that …
Fine Cooking
New Ways to Eat Beets
With their earthy sweetness and vibrant colors, beets are one of our favorite vegetables. Here are some new and exciting ways to …
Saveur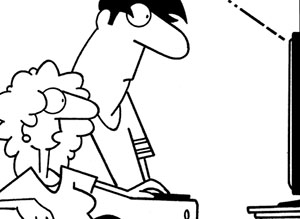 "They should make a Skinny Channel where commercials for lettuce are just as tempting as junk food ads."


Copyright © Randy Glasbergen
What Year Was It?
FDA Approves Viagra
The Food and Drug Administration approves use of the drug Viagra, an oral medication that treats impotence.
The day was Mar 27. What year was it?
Quote of the Week
"Anything is good if it's made of chocolate."
Jo Brand
Trivia
What astronaut ate the first meal in space?
See the answer below.
SUBSCRIBE TO OUR NEWSLETTER
Your Name
Business Name
Business Address
Business Website
Phone / Email
The articles in our publications come from many sources. We do not endorse information or opinions appearing in linked articles. The articles selected are not sponsored, and we assume no responsibility for the accuracy of the information. Copyright for linked articles belongs to the linked source.
A Newsletter Station Publication
© All Rights Reserved.
Trivia Answer
What astronaut ate the first meal in space?
Answer: John Glenn. He ate pureed applesauce squeezed from a tube aboard Friendship 7 in 1962