May 22, 2019
18 Signs That Your Cat Is Sick
Could your cat be sick? It may be difficult to know if subtle changes in your cat indicate a health problem. Cats are experts at hiding illness. In the wild, this instinct can protect them from predators or other cats that might ...
The Spruce Pets
Homemade cat food diets could be risky
One quick Google search can net hundreds of homemade cat food recipes, but a new study from researchers at the University of California ...
Petfood Industry.com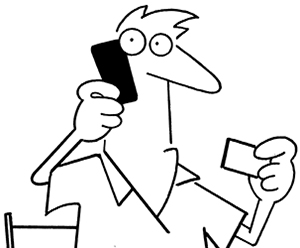 "To sign up for dog obedience classes, press 1. To speak with one of our trainers, press 2. Good boy!"


Copyright © Randy Glasbergen
What Year Was It?
Bismarck Sunk by the Royal Navy
The British navy sinks the German battleship Bismarck in the North Atlantic near France. The German death toll was more than 2,000.
The day was May 27. What year was it?
Quote of the Week
"What counts is not necessarily the size of the dog in the fight - it's the size of the fight in the dog."
Dwight D. Eisenhower
Trivia
Instead of roaring, cheetahs make what kind of sound?
See the answer below.
SUBSCRIBE TO OUR NEWSLETTER