Email Marketing Built For Veterinarians


Make sure your customers feel special, delight them with an engaging email newsletter. Everything is managed for you including the content.

Prices start at only $39.00 per month.


No credit card required.
Your Newsletter Is Loaded With Content
Mar 25, 2020
Springtime Health Hazards For Dogs
Toxic Plants: Not all plants are animal friendly. If your dog ingests just a small amount of these common plants, it can lead to serious health issues. Just a few potentially dangerous plants include: Azalea, Bittersweet …
The Dogington Post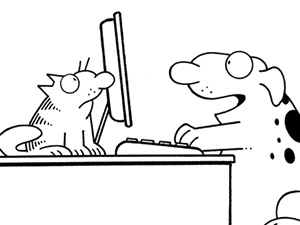 "I'm starting my own Internet radio station. Nothing but fire, police, and ambulance sirens 24 hours a day!"


Copyright © Randy Glasbergen
What Year Was It?
FDA Approves Viagra
The Food and Drug Administration approves use of the drug Viagra, an oral medication that treats impotence.
The day was Mar 27. What year was it?
Quote of the Week
"Compassion for animals is intimately associated with goodness of character, and it may be confidently asserted that he who is cruel to animals cannot be a good man."
Arthur Schopenhauer
Trivia
What American animal has the shortest gestation period?
See the answer below.
SUBSCRIBE TO OUR NEWSLETTER
Your Name
Business Name
Business Address
Business Website
Phone / Email
The articles in our publications come from many sources. We do not endorse information or opinions appearing in linked articles. The articles selected are not sponsored, and we assume no responsibility for the accuracy of the information. Copyright for linked articles belongs to the linked source.
A Newsletter Station Publication
© All Rights Reserved.
Trivia Answer
What American animal has the shortest gestation period?
Answer: Opossum, which bears its young in 12-13 days from conception.