Email Marketing Built For Nail Salons


Make sure your customers feel special, delight them with an engaging email newsletter. Everything is managed for you including the content.

Prices start at only $39.00 per month.



No credit card required.
Your Newsletter Is Loaded With Content
Aug 5, 2020
Fall Nail Art Trends to Try Right Now
Fall is right around the corner, and you know what that means? You can wear your sweatpants outside (socially distanced, of course!), and you can start DIY-ing your dream fall manicure. To learn the latest trends in the nail …
Elle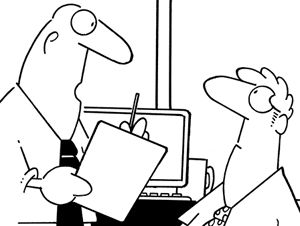 "We're revising our dress code to encourage greater diversity. Who's your favorite Star Wars character?"


Copyright © Randy Glasbergen
What Year Was It?
Atomic Bomb on Hiroshima
An American B-29 bomber, the Enola Gay, drops the world's first atom bomb, over the city of Hiroshima.
The day was Aug 6. What year was it?
Quote of the Week
"Of life's two chief prizes, beauty and truth, I found the first in a loving heart and the second in a laborer's hand."
Khalil Gibran
Trivia
What colour is the gemstone kunzite?
See the answer below.
SUBSCRIBE TO OUR NEWSLETTER
Your Name
Business Name
Business Address
Business Website
Phone / Email
The articles in our publications come from many sources. We do not endorse information or opinions appearing in linked articles. The articles selected are not sponsored, and we assume no responsibility for the accuracy of the information. Copyright for linked articles belongs to the linked source.
A Newsletter Station Publication
© All Rights Reserved.
Trivia Answer
What colour is the gemstone kunzite?
Answer: Lilac (or mauve)