Email Marketing Built For Lawn Care Services


Make sure your customers feel special, delight them with an engaging email newsletter. Everything is managed for you including the content.

Prices start at only $39.00 per month.


No credit card required.
Your Newsletter Is Loaded With Content
Jun 3, 2020
How Long Does Grass Take to Grow?
I recently had work done in my yard that left a large area of bare soil. If I reseed the area, how long does it take to grow grass? A: We all want a good-looking lawn around our homes, but not everyone wants to spend …
Bob Vila
The Basics of Lawn Maintenance
If you're like most homeowners, your vision for your home doesn't end at the walls of your house. You likely picture a lush, healthy …
Today's Homeowner
Rainbow Garden
My eight year old recently planted her first garden! She's always been an enthusiastic helper in our family garden plot, but this time …
Kids Gardening
Going a Little Crazy With Clematis
I have always enjoyed the beautiful garden photos you've posted throughout the years, so I thought I'd share a few of mine before …
Fine Gardening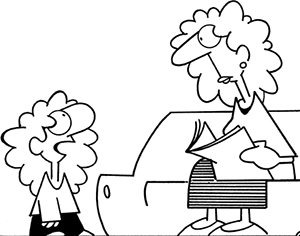 "My class planted a tree in a recycled bottle. The planet is saved!"


Copyright © Randy Glasbergen
What Year Was It?
Crackdown at Tiananmen Begins
With protests for democratic reforms entering their seventh week, the Chinese government authorizes its soldiers and tanks to reclaim Beijing's Tiananmen Square at all costs.
The day was Jun 3. What year was it?
Quote of the Week
"Much education today is monumentally ineffective. All too often we are giving young people cut flowers when we should be teaching them to grow their own plants."
John W. Gardner
Trivia
What time of day do grasses, weeds, and trees tend to pollinate?
See the answer below.
SUBSCRIBE TO OUR NEWSLETTER
Your Name
Business Name
Business Address
Business Website
Phone / Email
The articles in our publications come from many sources. We do not endorse information or opinions appearing in linked articles. The articles selected are not sponsored, and we assume no responsibility for the accuracy of the information. Copyright for linked articles belongs to the linked source.
A Newsletter Station Publication
© All Rights Reserved.
Trivia Answer
What time of day do grasses, weeds, and trees tend to pollinate?
Answer: During the early morning hours