May 22, 2019
How Do You Prepare To Bring A New Dog Home?
Bringing home a new dog for the first time is a huge milestone. Whether you're getting a puppy to shape and mold into your perfect family dog, or you're adopting an older dog who needs a loving home, bringing your tail-wagger ...
Bark Post
Homemade cat food diets could be risky
One quick Google search can net hundreds of homemade cat food recipes, but a new study from researchers at the University of California ...
Petfood Industry.com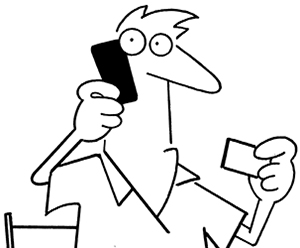 "To sign up for dog obedience classes, press 1. To speak with one of our trainers, press 2. Good boy!"


Copyright © Randy Glasbergen
What Year Was It?
Great Emigration Departs for Oregon
A massive wagon train, made up of 1,000 settlers and 1,000 head of cattle, sets off down the Oregon Trail from Independence, Missouri.
The day was May 22. What year was it?
Quote of the Week
"What counts is not necessarily the size of the dog in the fight - it's the size of the fight in the dog."
Dwight D. Eisenhower
Trivia
Instead of roaring, cheetahs make what kind of sound?
See the answer below.
SUBSCRIBE TO OUR NEWSLETTER