Email Marketing Built For House Cleaners


Make sure your customers feel special, delight them with an engaging email newsletter. Everything is managed for you including the content.

Prices start at only $39.00 per month.



No credit card required.
Your Newsletter Is Loaded With Content
Jan 13, 2021
Ways 2020 Will Change the Way We Clean Forever
In 2020, the pandemic changed every aspect of our lives—yes, including how we clean. Suddenly, cleaning was less about getting our places sparkling before guests came over, and more about properly disinfecting surfaces. Then, as …
Real Simple
4 Trends in Smart Appliances and Features at CES 2021
The Consumer Electronics Show, or CES, offers a snapshot of the near future through products and technology available now. The first home VCR debuted there in 1970, the first cellphone-camera combo in 2002. …
Houzz
Solved! How to Fix a Furnace That's Not Turning On
Q: We recently moved into our home, and now that it's getting cold, we're concerned because the furnace isn't turning on. We know we need to get it working before the pipes freeze but have no idea what the problem is. …
Bob Vila
6 Ways to Hide Kitchen Appliances
Old-house owners have come up with ingenious ways to maintain the illusion of another time, even in a functioning kitchen. Some keep the big fridge in the back hall or pantry; others use a reconditioned or reproduction stove. …
Old House
Here's what 2021 buyers want in a kitchen
Most Realtors know that kitchens not only sell houses, buyers pay more for homes with upgraded kitchens. But what upgrades and trends will capture their eyes? The 2021 U.S. Houzz Kitchen Trends Study surveyed more than 2,000 …
Chicago Agent Magazine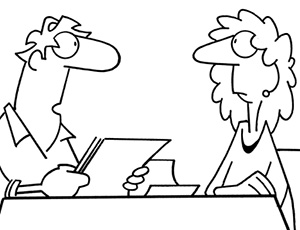 "When the real estate agent said 'location, location, location', I didn't think I was buying three houses"


Copyright © Randy Glasbergen
What Year Was It?
Packers Face Chiefs in First Super Bowl
At the Los Angeles Coliseum, the Green Bay Packers beat the Kansas City Chiefs in the first-ever world championship game of American football.
The day was Jan 15. What year was it?
Quote of the Week
"We should come home from adventures, and perils, and discoveries every day with new experience and character."
Henry David Thoreau
Trivia
Which is the most durable of the following materials? Linen, Acrylic, Cotton or Leather?
See the answer below.
SUBSCRIBE TO OUR NEWSLETTER
Your Name
Business Name
Business Address
Business Website
Phone / Email
The articles in our publications come from many sources. We do not endorse information or opinions appearing in linked articles. The articles selected are not sponsored, and we assume no responsibility for the accuracy of the information. Copyright for linked articles belongs to the linked source.
A Newsletter Station Publication
© All Rights Reserved.
Trivia Answer
Which is the most durable of the following materials? Linen, Acrylic, Cotton or Leather?
Answer: Leather