Email Marketing Built For Health Clubs


Make sure your customers feel special, delight them with an engaging email newsletter. Everything is managed for you including the content.

Prices start at only $39.00 per month.



No credit card required.
Your Newsletter Is Loaded With Content
Aug 5, 2020
A Pep Talk for Anyone Who Wants to Work Out
Everything has felt so off, so chaotic, so uncertain for so many of us for months now. Between the pandemic, the police violence against Black Americans, and the uprisings reacting to those injustices, things feel, to say …
Self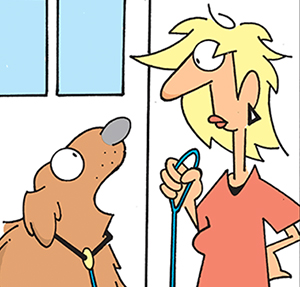 "Actually, I'd rather chase the ball than go for a walk. Sprinting is the best way to firm up flabby glutes!"


Copyright © Randy Glasbergen
What Year Was It?
Atomic Bomb on Hiroshima
An American B-29 bomber, the Enola Gay, drops the world's first atom bomb, over the city of Hiroshima.
The day was Aug 6. What year was it?
Quote of the Week
"When I'm on the road, I'll break my exercise into a cardio session and a weights session."
Robert Irvine
Trivia
Which B-vitamin can cause nerve damage if taken in high doses?
See the answer below.
SUBSCRIBE TO OUR NEWSLETTER
Your Name
Business Name
Business Address
Business Website
Phone / Email
The articles in our publications come from many sources. We do not endorse information or opinions appearing in linked articles. The articles selected are not sponsored, and we assume no responsibility for the accuracy of the information. Copyright for linked articles belongs to the linked source.
A Newsletter Station Publication
© All Rights Reserved.
Trivia Answer
Which B-vitamin can cause nerve damage if taken in high doses?
Answer: B-6