Email Marketing Built For Florists


Make sure your customers feel special, delight them with an engaging email newsletter. Everything is managed for you including the content.

Prices start at only $39.00 per month.



No credit card required.
Your Newsletter Is Loaded With Content
Aug 5, 2020
Using Trellising In Gardens
Have you wondered exactly what is a trellis? Maybe you confuse a trellis with a pergola, which is easy to do. The dictionary defines a trellis as "a plant support for climbing plants," if used as a noun. As a verb …
Gardening Know How
Ideas to Spruce Up Your Shade
Two of the ways gardens often come together are by trial and error and by chance. If you ask Barbara Weissman about the garden she and …
Fine Gardening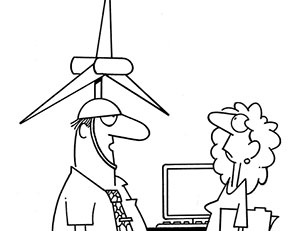 "Wind may be the energy source of the future, but it's a poor substitute for coffee."


Copyright © Randy Glasbergen
What Year Was It?
Atomic Bomb on Hiroshima
An American B-29 bomber, the Enola Gay, drops the world's first atom bomb, over the city of Hiroshima.
The day was Aug 6. What year was it?
Quote of the Week
"Trees and plants always look like the people they live with, somehow."
Zora Neale Hurston
Trivia
Which rainforest produces half the world's oxygen supply?
See the answer below.
SUBSCRIBE TO OUR NEWSLETTER
Your Name
Business Name
Business Address
Business Website
Phone / Email
The articles in our publications come from many sources. We do not endorse information or opinions appearing in linked articles. The articles selected are not sponsored, and we assume no responsibility for the accuracy of the information. Copyright for linked articles belongs to the linked source.
A Newsletter Station Publication
© All Rights Reserved.
Trivia Answer
Which rainforest produces half the world's oxygen supply?
Answer: The Amazon