Email Marketing Built For Firearms Business


Make sure your customers feel special, delight them with an engaging email newsletter. Everything is managed for you including the content.

Prices start at only $39.00 per month.


No credit card required.
Your Newsletter Is Loaded With Content
Feb 19, 2020
The Most Prevalent Revolver Myths Dispelled
Despite its longevity, the wheelgun continues to be misunderstood. We set the record straight on seven of the most common misunderstandings concerning revolvers. Despite the inroads pistols have made, there's still a place …
Gun Digest
Top Gun & Gear Trends 2020
We've learned a lot during the annual Shooting, Hunting, and Outdoor Trades (SHOT) Show; since SHOT is the stage upon which so many …
NRA Family
5 Reasons to Shoot in Cold Weather
When the temperature is low, most of us don't want to go outside unless we absolutely have to. Many of us live in areas that experience …
American Rifleman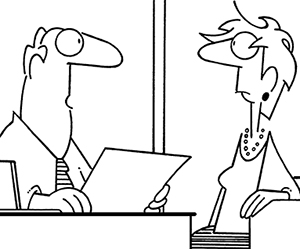 "Look at the bright side. Bad credit is your best protection against identity theft."


Copyright © Randy Glasbergen
What Year Was It?
Malcolm X Assassinated
Malcolm X, an African American nationalist and religious leader, is assassinated by rival Black Muslims while addressing his Organization of Afro-American Unity.
The day was Feb 21. What year was it?
Quote of the Week
"In England, if you commit a crime, the police don't have a gun and you don't have a gun. If you commit a crime, the police will say 'Stop, or I'll say stop again.'"
Robin Williams
Trivia
What were the Oscars made out of during WWII?
See the answer below.
SUBSCRIBE TO OUR NEWSLETTER
Your Name
Business Name
Business Address
Business Website
Phone / Email
The articles in our publications come from many sources. We do not endorse information or opinions appearing in linked articles. The articles selected are not sponsored, and we assume no responsibility for the accuracy of the information. Copyright for linked articles belongs to the linked source.
A Newsletter Station Publication
© All Rights Reserved.
Trivia Answer
What were the Oscars made out of during WWII?
Answer: Wood, to conserve metal for the war.