Email Marketing Built For Firearms Business


Make sure your customers feel special, delight them with an engaging email newsletter. Everything is managed for you including the content.

Prices start at only $39.00 per month.



No credit card required.
Your Newsletter Is Loaded With Content
Jan 20, 2021
Home Defense: Prepare and Practice
Protecting a home from unwanted visitors is a serious concern no matter where you live, and it requires appropriate training. Unfortunately, there is a lack of home-defense-specific training. But that doesn't mean you should …
US Concealed Carry Association
6 Unique Handguns That Break The Mold
Although we all appreciate the utility of polymer-framed 9 mm semi-automatic pistols and the highly decorated service history of the …
American Rifleman
How to Make Yourself a Hard Target
One thing to keep in mind is that criminals don't want a fair fight. In fact, they would prefer to get their way without any sort …
Shooting Illustrated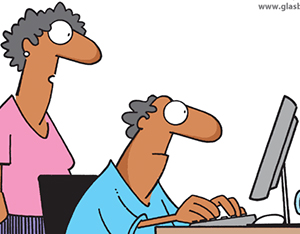 "Maybe you could get someone to steal just the parts of your identity that annoy me."


Copyright © Randy Glasbergen
What Year Was It?
Queen Victoria Dies
The death of Queen Victoria ends an era in which most of her British subjects know no other monarch. Her reign, the longest in British history, saw the growth of an empire on which the sun never set.
The day was Jan 22. What year was it?
Quote of the Week
"The true soldier fights not because he hates what is in front of him, but because he loves what is behind him."
G. K. Chesterton
Trivia
When did the "The Star-Spangled Banner" become America's national anthem?
See the answer below.
SUBSCRIBE TO OUR NEWSLETTER
Your Name
Business Name
Business Address
Business Website
Phone / Email
The articles in our publications come from many sources. We do not endorse information or opinions appearing in linked articles. The articles selected are not sponsored, and we assume no responsibility for the accuracy of the information. Copyright for linked articles belongs to the linked source.
A Newsletter Station Publication
© All Rights Reserved.
Trivia Answer
When did the "The Star-Spangled Banner" become America's national anthem?
Answer: 1931