Jan 23, 2019
Open Carry: To Show or Not to Show
Open carry refers to toting your firearm in any manner where it is visible and not concealed. On a national level, federal law does not restrict the open carrying of firearms in public, although specific rules might apply ...
America's 1st Freedom
Hands Up, Kid!
My first job was to clean an office complex — back before political correctness ran rampant and a "sanitary engineer" was just called a janitor ...
USCCA
Plug 'Em Up: Puncture Wound First Aid
The unfortunate reality is that injuries may occur to you or those around you at anytime and without warning. One such type of injury is a ...
Offgrid
Know-How: Make Gun Cleaning Easy
No hunter enjoys putting his guns away for the year. It proves the season is over and, besides maybe a few range sessions during the ...
American Hunter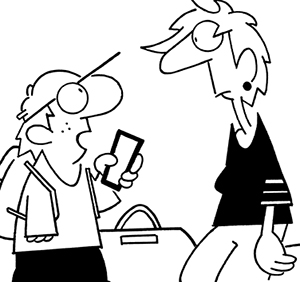 "At summer camp, we learned how to make WiFi smoke signals!"


Copyright © Randy Glasbergen
What Year Was It?
Wham-O Produces First Frisbees
Machines at the Wham-O toy company roll out the first batch of their aerodynamic plastic discs - now known to millions of fans all over the world as Frisbees.
The day was Jan 23. What year was it?
Quote of the Week
"The true soldier fights not because he hates what is in front of him, but because he loves what is behind him."
G. K. Chesterton
Trivia
What famous martial arts movie actor used to carry multiple guns and even a grenade to protect himself and other artists from the Triad in the 80s and 90s?
See the answer below.
SUBSCRIBE TO OUR NEWSLETTER