Email Marketing Built For Chamber of Commerce


Make sure your members feel special, delight them with an engaging email newsletter. Everything is managed for you including the content.

Prices start at only $39.00 per month.


No credit card required.
Your Newsletter Is Loaded With Content
Jun 3, 2020
5 Things Business Leaders Hate
All leaders have certain tasks, situations, or responsibilities that they hate. While these dislikes vary from person to person, there are a few that seem to be universally disliked by business leaders. While you might not be able to avoid these tasks or responsibilities altogether …
Entrepreneur
Create Valuable Customer Conversations
A pandemic, economic uncertainty and social distancing -- what a kerfuffle we are in right now. As marketing leaders, it's an incredibly …
E-Commerce Times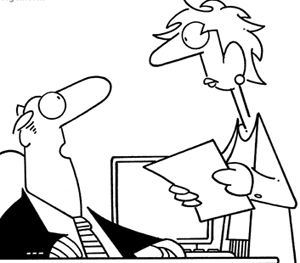 "Sales always picks up near a holiday. Send everyone a card wishing them a Happy Recession and Merry Recovery."


Copyright © Randy Glasbergen
What Year Was It?
Crackdown at Tiananmen Begins
With protests for democratic reforms entering their seventh week, the Chinese government authorizes its soldiers and tanks to reclaim Beijing's Tiananmen Square at all costs.
The day was Jun 3. What year was it?
Quote of the Week
"I hope we shall crush in its birth the aristocracy of our monied corporations which dare already to challenge our government to a trial by strength, and bid defiance to the laws of our country."
Thomas Jefferson
Trivia
Where did the soft Drink Dr. Pepper get its name?
See the answer below.
SUBSCRIBE TO OUR NEWSLETTER
Your Name
Business Name
Business Address
Business Website
Phone / Email
The articles in our publications come from many sources. We do not endorse information or opinions appearing in linked articles. The articles selected are not sponsored, and we assume no responsibility for the accuracy of the information. Copyright for linked articles belongs to the linked source.
A Newsletter Station Publication
© All Rights Reserved.
Trivia Answer
Where did the soft Drink Dr. Pepper get its name?
Answer: Chemist Charles Alderton named his drink after the father of a girl he was dating, Dr. Charles Kenneth Pepper.