Email Marketing Built For Chamber of Commerce


Make sure your members feel special, delight them with an engaging email newsletter. Everything is managed for you including the content.

Prices start at only $39.00 per month.



No credit card required.
Your Newsletter Is Loaded With Content
Jan 20, 2021
Keep Your Cool in High-Stress Situations
When faced with a high-stress situation, one that even feels threatening, it can feel like we don't have control over our response. Research has shown that our bodies can instinctively go into a "fight-or-flight" reaction. As a …
Harvard Business Review
Guide to making big career moves
To put it lightly, job searching during a pandemic can be a challenge. Worldwide lockdowns have forced remote work, and the resulting …
Business Insider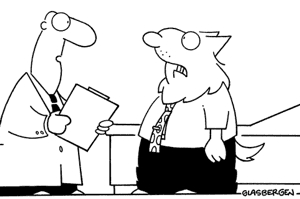 "It could be the full moon that turns you into a werewolf or it might just be a stress management issue."


Copyright © Randy Glasbergen
What Year Was It?
Queen Victoria Dies
The death of Queen Victoria ends an era in which most of her British subjects know no other monarch. Her reign, the longest in British history, saw the growth of an empire on which the sun never set.
The day was Jan 22. What year was it?
Quote of the Week
"Always look for the fool in the deal. If you don't find one, it's you."
Mark Cuban, AXS TV chairman
Trivia
What was the original name of the Bank of America?
See the answer below.
SUBSCRIBE TO OUR NEWSLETTER
Your Name
Business Name
Business Address
Business Website
Phone / Email
The articles in our publications come from many sources. We do not endorse information or opinions appearing in linked articles. The articles selected are not sponsored, and we assume no responsibility for the accuracy of the information. Copyright for linked articles belongs to the linked source.
A Newsletter Station Publication
© All Rights Reserved.
Trivia Answer
What was the original name of the Bank of America?
Answer: The Bank of Italy