Email Marketing Built For Car Washes


Make sure your customers feel special, delight them with an engaging email newsletter. Everything is managed for you including the content.

Prices start at only $39.00 per month.



No credit card required.
Your Newsletter Is Loaded With Content
Jan 20, 2021
How to Wash Your Car at Home in Winter
Winter weather and road salt can wreak havoc on your car. Protect it by washing it — even in cold weather! In colder parts of the country, salt is often applied to road surfaces to help keep them free of ice. While the salt …
Family Handyman
Why Is There Oil On My Spark Plugs?
Modern engines depend on spark plugs to start and run. Spark plugs benefit from many design refinements since their invention in the …
Family Handyman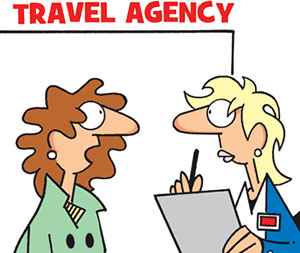 "Someplace hot enough to melt fat the moment I step on the beach."


Copyright © Randy Glasbergen
What Year Was It?
Queen Victoria Dies
The death of Queen Victoria ends an era in which most of her British subjects know no other monarch. Her reign, the longest in British history, saw the growth of an empire on which the sun never set.
The day was Jan 22. What year was it?
Quote of the Week
"A racing car is an animal with a thousand adjustments."
Mario Andretti
Trivia
How many Plymouth Hemi Barracuda convertibles were ever made?
See the answer below.
SUBSCRIBE TO OUR NEWSLETTER
Your Name
Business Name
Business Address
Business Website
Phone / Email
The articles in our publications come from many sources. We do not endorse information or opinions appearing in linked articles. The articles selected are not sponsored, and we assume no responsibility for the accuracy of the information. Copyright for linked articles belongs to the linked source.
A Newsletter Station Publication
© All Rights Reserved.
Trivia Answer
How many Plymouth Hemi Barracuda convertibles were ever made?
Answer: Seven