Email Marketing Built For Business Consultants


Make sure your clients feel special, delight them with an engaging email newsletter. Everything is managed for you including the content.

Prices start at only $39.00 per month.



No credit card required.
Your Newsletter Is Loaded With Content
Nov 25, 2020
Is Self-Sabotage Burning You Out?
There are many causes of work-related burnout — some are out of our control, but there are others that we can battle as long as we're aware of them. The author lays out five traps that people often fall into that can lead to …
Harvard Business Review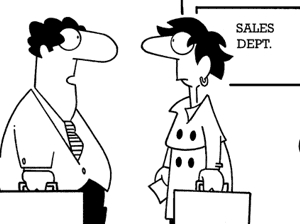 "I'm not saying I believe in Global Warming, but have you noticed it's getting harder to make cold calls?"


Copyright © Randy Glasbergen
What Year Was It?
Mousetrap Opens In London
"The Mousetrap," a murder-mystery written by the novelist and playwright Agatha Christie, opens at the Ambassadors Theater in London.
The day was Nov 25. What year was it?
Quote of the Week
"Be undeniably good. No marketing effort or social media buzzword can be a substitute for that."
Anthony Volodkin, Hype Machine founder
Trivia
What renowned company based out of California made significant contributions to modern-day computing by inventing laser printing, Ethernet, and the graphical user interface (GUI) paradigm, among other things?
See the answer below.
SUBSCRIBE TO OUR NEWSLETTER
Your Name
Business Name
Business Address
Business Website
Phone / Email
The articles in our publications come from many sources. We do not endorse information or opinions appearing in linked articles. The articles selected are not sponsored, and we assume no responsibility for the accuracy of the information. Copyright for linked articles belongs to the linked source.
A Newsletter Station Publication
© All Rights Reserved.
Trivia Answer
What renowned company based out of California made significant contributions to modern-day computing by inventing laser printing, Ethernet, and the graphical user interface (GUI) paradigm, among other things?
Answer: PARC (Palo Alto Research Center, Inc.), formerly Xerox PARC