Email Marketing Built For Bakeries


Make sure your customers feel special, delight them with an engaging email newsletter. Everything is managed for you including the content.

Prices start at only $39.00 per month.



No credit card required.
Your Newsletter Is Loaded With Content
Aug 12, 2020
Types of Cooking Oil: What Are the Key Strengths of Each?
Cooks in modern kitchens use many types of cooking oil. Each oil possesses different attributes, making them better choices for the chosen ingredients, cooking methods, or cuisines. From baking to sauteing to frying …
Alternative Medicine
Greens and Cornbread Salad
While not required, cornbread cubes can be toasted by spreading on a baking sheet and placing in a 450° oven for 20 minutes, turning …
Taste Of The South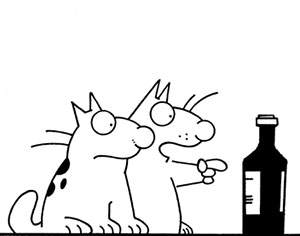 "Tomatoes, corn syrup, vinegar, water, salt. See? There are no cats in catsup!"


Copyright © Randy Glasbergen
What Year Was It?
Skeleton of Tyrannosaurus Rex Discovered
Fossil hunter Susan Hendrickson discovers three huge bones jutting out of a cliff near Faith, South Dakota. They turn out to be part of the largest-ever Tyrannosaurus Rex skeleton ever discovered.
The day was Aug 12. What year was it?
Quote of the Week
"Food is not just eating energy. It's an experience."
Guy Fieri
Trivia
What is the fear of cooking called?
See the answer below.
SUBSCRIBE TO OUR NEWSLETTER
Your Name
Business Name
Business Address
Business Website
Phone / Email
The articles in our publications come from many sources. We do not endorse information or opinions appearing in linked articles. The articles selected are not sponsored, and we assume no responsibility for the accuracy of the information. Copyright for linked articles belongs to the linked source.
A Newsletter Station Publication
© All Rights Reserved.
Trivia Answer
What is the fear of cooking called?
Answer: Mageirocophobia