Email Marketing Built For Auto Detailing Services


Make sure your customers feel special, delight them with an engaging email newsletter. Everything is managed for you including the content.

Prices start at only $39.00 per month.



No credit card required.
Your Newsletter Is Loaded With Content
Aug 5, 2020
Stop Your Car's Paint From Peeling
The peeling of car paint or clear coat can result from a variety of environmental and chemical factors. Unfortunately, most any vehicle is susceptible to paint peeling or chipping. Some manufacturers have clear …
Hot Cars
Get Rid of Smoke Smell in Your Car
Smoke is a difficult smell to get out of your car. You may end up needing a professional detail but, before you spend the money …
Family Handyman
Is High Octane Gas Really Needed?
I have a turbo six-cylinder car that calls for 93 octane gasoline. If I were to hock my stepson and kick my dog until she ran …
Car Talk
Have Your Classic Car Appraised
It's important to know the genuine worth of an antique car or vintage hot rod, but you can't simply plug information into the Kelley …
The News Wheel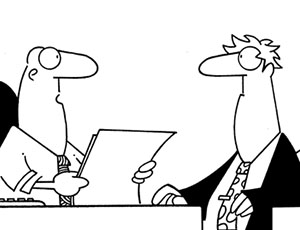 "It doesn't matter how much you scoot around the office in your swivel chair...you can't deduct it as business travel."


Copyright © Randy Glasbergen
What Year Was It?
Atomic Bomb on Hiroshima
An American B-29 bomber, the Enola Gay, drops the world's first atom bomb, over the city of Hiroshima.
The day was Aug 6. What year was it?
Quote of the Week
"One person's car is another person's scenery."
Jonathan Ive
Trivia
What is the most recycled consumer product in the world today?
See the answer below.
SUBSCRIBE TO OUR NEWSLETTER
Your Name
Business Name
Business Address
Business Website
Phone / Email
The articles in our publications come from many sources. We do not endorse information or opinions appearing in linked articles. The articles selected are not sponsored, and we assume no responsibility for the accuracy of the information. Copyright for linked articles belongs to the linked source.
A Newsletter Station Publication
© All Rights Reserved.
Trivia Answer
What is the most recycled consumer product in the world today?
Answer: The automobile