Email Marketing Built For Auto Detailing Services


Make sure your customers feel special, delight them with an engaging email newsletter. Everything is managed for you including the content.

Prices start at only $39.00 per month.



No credit card required.
Your Newsletter Is Loaded With Content
Jan 13, 2021
Easy Ways to Allergy-Proof Your Car
If you suffer from allergies or live with someone who does, you spend a lot of time cleaning your house for dust, dander, and other irritants. But what about your car? Cleaning your vehicle to make it allergy-friendly is …
The News Wheel
4 Top Benefits of Car Detailing
If you spend a lot of time behind your car or truck wheel, it accumulates a lot of mileage over time. There is a high chance that …
News Anyway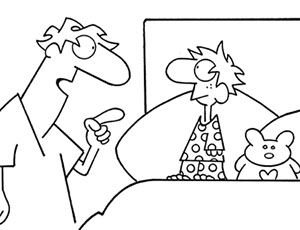 "It's a time machine! You get in it tonight and when you wake up, it's tomorrow!"


Copyright © Randy Glasbergen
What Year Was It?
Packers Face Chiefs in First Super Bowl
At the Los Angeles Coliseum, the Green Bay Packers beat the Kansas City Chiefs in the first-ever world championship game of American football.
The day was Jan 15. What year was it?
Quote of the Week
"I will never shave off my beard and moustache. I did once, for charity, but my wife said, 'Good grief, how awful, you look like an American car with all the chrome removed.'"
Rolf Harris
Trivia
What color was the first Chevrolet Camaro to come off the production line?
See the answer below.
SUBSCRIBE TO OUR NEWSLETTER
Your Name
Business Name
Business Address
Business Website
Phone / Email
The articles in our publications come from many sources. We do not endorse information or opinions appearing in linked articles. The articles selected are not sponsored, and we assume no responsibility for the accuracy of the information. Copyright for linked articles belongs to the linked source.
A Newsletter Station Publication
© All Rights Reserved.
Trivia Answer
What color was the first Chevrolet Camaro to come off the production line?
Answer: Black