Nov 13, 2019
How to Deal With Your Aging Parents' Finances the Right Way
My parents aren't getting any younger. I used to look to my dad for financial advice. But now the tables have turned and I'm the one my family comes to with money questions. In fact, the time has come for me to help my parents …
Investor Junkie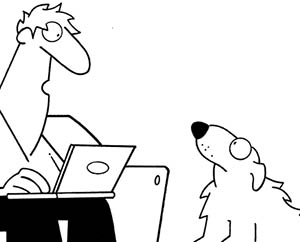 "If you feel bad about having a lifespan of only 13 years, imagine paying taxes for 80 years!"


Copyright © Randy Glasbergen
Quote of the Week
"Stocks have reached what looks like a permanently high plateau."
Irving Fisher, Professor of Economics, Yale University, 1929
Trivia
Who is the Italian statistician who published a 1912 paper on the income distribution of a nation's citizens and who has now given his name to a measurement of inequality?
See the answer below.
Scott Searles
Skybox Asset Management
13022 Pearl Rd, Suite 3
Strongsville, Ohio 44136
440-238-6983 - 888-742-0111
The articles in our publications come from many sources. We do not endorse information or opinions appearing in linked articles. The articles selected are not sponsored, and we assume no responsibility for the accuracy of the information. Copyright for linked articles belongs to the linked source.
A Newsletter Station Publication
© All Rights Reserved.
Trivia Answer
Who is the Italian statistician who published a 1912 paper on the income distribution of a nation's citizens and who has now given his name to a measurement of inequality?
Answer: (Corrado) Gini