Feb 13, 2019
15 Medium-Length Hairstyle Ideas to Copy This Spring
For the longest time, mid-length hair was just seen as a growing-out phase you had to endure until you either chopped off your hair again or grew it out completely. But in recent years, the medium-length cut, which falls between ...
Cosmopolitan
5 Best Nail Polish Brands of All Time
Beauty trends may come and go, but cult-classic products rarely do. (I mean, unless they're discontinued. And then life temporarily sucks ...
Cosmopolitan
The Era of a Streetwear Takeover
If you haven't already noticed, the men's fashion industry is in the middle of a huge shift in style and direction. Streetwear clothing is ...
Mens Fashion Magazine
How to Wear a Scarf: A Guide for Men
It recently became apparent to me that there are a bunch of men out there who claim they don't know how to wear scarves. "I don't think ...
The Cut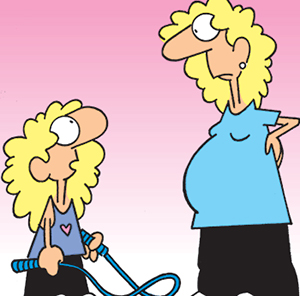 "If vertical stripes make you look thinner, why do women hate stretch marks?"


Copyright © Randy Glasbergen
Trivia
In Rome, what color clothing was reserved exclusively for emperors and magistrates?
See the answer below.
What Year Was It?
Donner Party Rescued
The first rescuers reach surviving members of the Donner Party, a group of California-bound emigrants stranded by snow in the Sierra Nevada Mountains.
The day was Feb 19. What year was it?
Quote of the Week
"Clothes mean nothing until someone lives in them."
Marc Jacobs
Trivia Answer
In Rome, what color clothing was reserved exclusively for emperors and magistrates?
Answer: Purple
SUBSCRIBE TO OUR NEWSLETTER
NEWSLETTER ARCHIVES