Jan 15, 2020
Get Rid of Spiders in Your House for Good
As winter approaches, spiders and other arthropods will seek ways to enter your nice warm home. Fortunately, there are ways to keep spiders and other multi-legged intruders outside, where they belong. Consider the following …
Today's Homeowner
5 Ways to Pick the Perfect Front Door
Whether you're self-building or renovating, it goes without saying that doors and windows will feature high up on your shopping list …
Homebuilding & Renovating
Ways to Make Your Home Eco-Friendly
Your bathroom uses a lot of water and electricity, and this space can result in a lot of wasted energy! The average family of four …
Today's Home Owner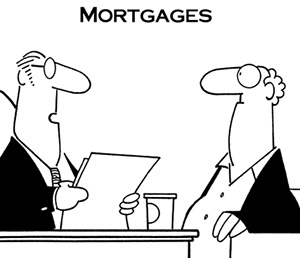 "Plus there's an additional fee of 1% for each time you snicker over the term 'Fannie Mae'."


Copyright © Randy Glasbergen
Trivia
True or False: Plants are an expensive way to decorate a room.
See the answer below.
When Do You Need a Permit?
Local codes always have the last say about what's permitted, so speak with a planner in city hall or visiting …
Fine Homebuilding
What Year Was It?
Boston Thieves Pull Off Historic Robbery
11 men steal more than $2 million from the Brinks Armored Car depot in Boston, Massachusetts. It was the perfect crime - almost - as the culprits weren't caught until January 1956, just days before the statute of limitations for the theft expired.
The day was Jan 17. What year was it?
Quote of the Week
"The fellow that owns his own home is always just coming out of a hardware store."
Kin Hubbard
Trivia Answer
True or False: Plants are an expensive way to decorate a room.
Answer: False
SUBSCRIBE TO OUR NEWSLETTER