Mar 20, 2019
How Much You Should Have Saved (By Age)
Knowing how much you should have saved toward retirement at each stage of your life will help you answer that all-important question: "Have I put aside enough?" Here are some useful formulas that can help you set age-based ...
Investopedia
38 Ways to Earn Extra Cash in 2019
Coming up with extra cash to pay the bills, cover unexpected expenses, boost savings, accelerate your 401(k) or perhaps even finance ...
Kiplinger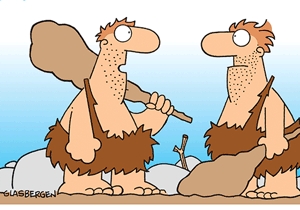 "I have 40% of my portfolio invested in fire. I think it's the technology of the future."


Copyright © Randy Glasbergen
Trivia
In a newly printed US $20 bill, to what side is which president offset?
See the answer below.
What Year Was It?
Triangle Shirtwaist Fire in New York City
In one of the darkest moments of America's industrial history, the Triangle Shirtwaist Company factory in New York City burns down, killing 145 workers.
The day was Mar 25. What year was it?
Quote of the Week
"If all the economists were laid end to end, they'd never reach a conclusion."
George Bernard Shaw
Trivia Answer
In a newly printed US $20 bill, to what side is which president offset?
Answer: Jackson; left
SUBSCRIBE TO OUR NEWSLETTER
NEWSLETTER ARCHIVES