Nov 20, 2019
How to Deal With Your Aging Parents' Finances the Right Way
My parents aren't getting any younger. I used to look to my dad for financial advice. But now the tables have turned and I'm the one my family comes to with money questions. In fact, the time has come for me to help my parents …
Investor Junkie
How to make the most of your 401(k)
Most people who start saving for retirement expect things to go well. However, a number of wrong turns can make it hard for your nest …
CNBC
What's Your Net Worth Telling You?
Imagine you just landed in an unfamiliar city and now have to drive a rental car to your hotel. Do you want a car with GPS navigation …
Investopedia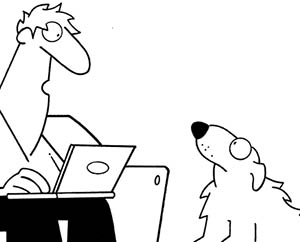 "If you feel bad about having a lifespan of only 13 years, imagine paying taxes for 80 years!"


Copyright © Randy Glasbergen
Trivia
Who is the Italian statistician who published a 1912 paper on the income distribution of a nation's citizens and who has now given his name to a measurement of inequality?
See the answer below.
What Year Was It?
Terry Waite Released
Shiite Muslim kidnappers in Lebanon free Anglican Church envoy Terry Waite after more than four years of captivity.
The day was Nov 18. What year was it?
Quote of the Week
"Stocks have reached what looks like a permanently high plateau."
Irving Fisher, Professor of Economics, Yale University, 1929
Trivia Answer
Who is the Italian statistician who published a 1912 paper on the income distribution of a nation's citizens and who has now given his name to a measurement of inequality?
Answer: (Corrado) Gini
SUBSCRIBE TO OUR NEWSLETTER
NEWSLETTER ARCHIVES