Mar 20, 2019
How Much You Should Have Saved (By Age)
Knowing how much you should have saved toward retirement at each stage of your life will help you answer that all-important question: "Have I put aside enough?" Here are some useful formulas that can help you set age-based ...
Investopedia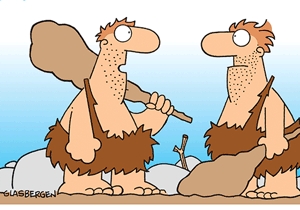 "I have 40% of my portfolio invested in fire. I think it's the technology of the future."


Copyright © Randy Glasbergen
Quote of the Week
"If all the economists were laid end to end, they'd never reach a conclusion."
George Bernard Shaw
Trivia
In a newly printed US $20 bill, to what side is which president offset?
See the answer below.
Tony Mauro, EA, CFP
TD Accounting & Payroll Services
3512 Ingersoll Ave.
Des Moines, IA, 50312
(P) 515-883-1955
The articles in our publications come from many sources. We do not endorse information or opinions appearing in linked articles. The articles selected are not sponsored, and we assume no responsibility for the accuracy of the information. Copyright for linked articles belongs to the linked source.
A Newsletter Station Publication
© All Rights Reserved.
Trivia Answer
In a newly printed US $20 bill, to what side is which president offset?
Answer: Jackson; left