Jul 15, 2020
5 Home Remodeling Tips
With the extra time many Key Biscayne residents have spent at home over the past few months, there have been plenty of opportunities to think about how that living space could be improved. While this may not be the ideal …
Islander News
How To Properly Clean Your Toilet
Your toilet may just be the most important place in your home to keep clean. Bacteria and viruses, like Norovirus and salmonella …
Apartment Therapy
Helpful Tips for Moving With Pets
People move for all sorts of reasons, and while some moves can boast exciting opportunities, even a move under the best circumstances …
RIS Media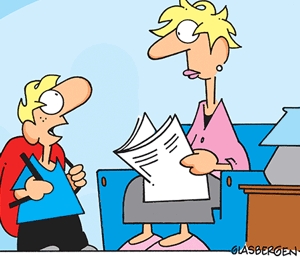 At survival camp, I learned how to make an iPod from mud and twigs and mud.


Copyright © Randy Glasbergen
Trivia
What document must lenders provide within three days of receiving your application for financing?
See the answer below.
What Year Was It?
Nixon Announces Visit to Communist China
During a live television and radio broadcast, President Richard Nixon stuns the nation by announcing that he will visit communist China the following year.
The day was Jul 15. What year was it?
Quote of the Week
"There is nothing more important than a good, safe, secure home."
Rosalynn Carter
Trivia Answer
What document must lenders provide within three days of receiving your application for financing?
Answer: Truth in Lending Disclosure Statement
SUBSCRIBE TO OUR NEWSLETTER
NEWSLETTER ARCHIVES