Jan 23, 2019
The Best Real Estate Advice for Couples
First comes love. Then comes marriage… or a civil union or cohabitation. From there, we're cheering for something along the lines of "and they lived happily ever after." But because life is full of plot twists—and because divorce ...
Apartment Therapy
Build the Perfect Home Crew
After she retired and left Cherry Hill, N.J., Dorothy Ruh bought an old farmhouse in rural Kentucky in 2010. She knew little about houses ...
New York Times
26 Home Design Ideas for 2019
If you're planning some home improvements (or to build from scratch), make sure you start with some of the latest home design ideas for ...
Homebuilding & Renovating
How to Clean Out a Tub Drain
A slow running or clogged tub drain can be really annoying and turn your bath or shower into a less than idyllic experience. Fortunately, it's ...
Today's Home Owner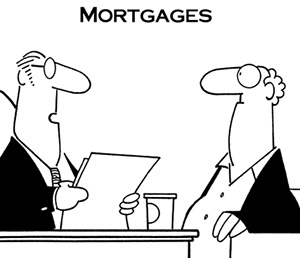 "Plus there's an additional fee of 1% for each time you snicker over the term 'Fannie Mae'."


Copyright © Randy Glasbergen
Quote of the Week
"The fellow that owns his own home is always just coming out of a hardware store."
Kin Hubbard
Trivia
True or False: Plants are an expensive way to decorate a room.
See the answer below.
The articles in our publications come from many sources. We do not endorse information or opinions appearing in linked articles. The articles selected are not sponsored, and we assume no responsibility for the accuracy of the information. Copyright for linked articles belongs to the linked source.
A Newsletter Station Publication
© All Rights Reserved.
Trivia Answer
True or False: Plants are an expensive way to decorate a room.
Answer: False