Jan 23, 2019
How to Build the Perfect Home Crew
After she retired and left Cherry Hill, N.J., Dorothy Ruh bought an old farmhouse in rural Kentucky in 2010. She knew little about houses ...
New York Times
26 Home Design Ideas for 2019
If you're planning some home improvements (or to build from scratch), make sure you start with some of the latest home design ideas for ...
Homebuilding & Renovating
How to Clean Out a Tub Drain
A slow running or clogged tub drain can be really annoying and turn your bath or shower into a less than idyllic experience. Fortunately, it's ...
Today's Home Owner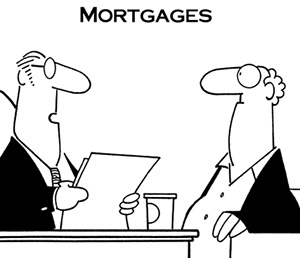 "Plus there's an additional fee of 1% for each time you snicker over the term 'Fannie Mae'."


Copyright © Randy Glasbergen
Trivia
True or False: Plants are an expensive way to decorate a room.
See the answer below.
What Year Was It?
Wham-O Produces First Frisbees
Machines at the Wham-O toy company roll out the first batch of their aerodynamic plastic discs - now known to millions of fans all over the world as Frisbees.
The day was Jan 23. What year was it?
Quote of the Week
"The fellow that owns his own home is always just coming out of a hardware store."
Kin Hubbard
Trivia Answer
True or False: Plants are an expensive way to decorate a room.
Answer: False
SUBSCRIBE TO OUR NEWSLETTER
NEWSLETTER ARCHIVES