Oct 20, 2021
What to Do When A 'Lifequake' Hits
Remember the 2008 Great Recession? About 13 years ago, many experts felt our economy was on the brink of annihilation, effectively in a free fall, perhaps a repeat of the Great Depression. Terms like "Too Big to Fail …
Kiplinger
How Is Social Security Tax Calculated?
The Old-Age, Survivors and Disability Insurance program (OASDI) tax—more commonly called the Social Security tax—is calculated by taking a set percentage …
Investopedia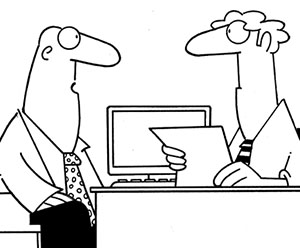 "Can I write off last year's taxes as a bad investment?"


Copyright © Randy Glasbergen
Guggenheim Museum Opens in New York City
On New York City's Fifth Avenue, thousands of people line up outside a bizarrely shaped white concrete building. It was opening day at the new Guggenheim Museum, home to one of the world's top collections of contemporary art.
The day was Oct 21. What year was it?
Quote of the Week
"Beware of small expenses; a small leak will sink a great ship."
Benjamin Franklin
Trivia
How many years after the total assets of America's mutual funds hit $1 billion did it take for them to reach $1 Trillion?
See the answer below.