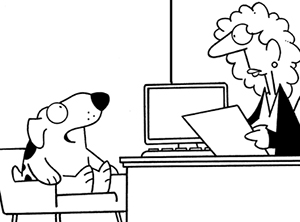 "If my mutual funds grow an average of 7% per year, then that would be 49% in dog years, right?"


Copyright © Randy Glasbergen
Trivia
When was Abraham Lincoln's face engraved on the penny?
See the answer below.
What Year Was It?
U.S. Marines Storm Mogadishu, Somalia
United States Marines arrive in Mogadi­shu, Somalia, to spearhead a multinational force aimed at restoring order in the conflict-ridden country.
The day was Dec 9. What year was it?
Quote of the Week
"Try to save something while your salary is small; it's impossible to save after you begin to earn more."
Jack Benny
Trivia Answer
When was Abraham Lincoln's face engraved on the penny?
Answer: 1909
SUBSCRIBE TO OUR NEWSLETTER
NEWSLETTER ARCHIVES