Nov 13, 2019
What Are the Income Tax Brackets for 2020 vs. 2019?
Tax planning is all about thinking ahead. So, now that the IRS has released the new tax brackets for the 2020 tax year, you can (and should) start thinking about how to handle your 2020 finances in a tax-efficient way— even …
Kiplinger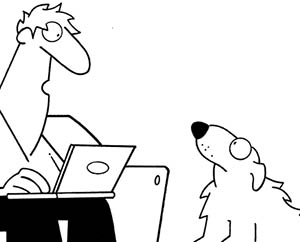 "If you feel bad about having a lifespan of only 13 years, imagine paying taxes for 80 years!"


Copyright © Randy Glasbergen
Quote of the Week
"Stocks have reached what looks like a permanently high plateau."
Irving Fisher, Professor of Economics, Yale University, 1929
Trivia
Who is the Italian statistician who published a 1912 paper on the income distribution of a nation's citizens and who has now given his name to a measurement of inequality?
See the answer below.
Marc Gidney
Gidney & Company, P.A., CPAs
326 Seventy-First St
Miami Beach, FL 33141
305-866-6266
The articles in our publications come from many sources. We do not endorse information or opinions appearing in linked articles. The articles selected are not sponsored, and we assume no responsibility for the accuracy of the information. Copyright for linked articles belongs to the linked source.
A Newsletter Station Publication
© All Rights Reserved.
Trivia Answer
Who is the Italian statistician who published a 1912 paper on the income distribution of a nation's citizens and who has now given his name to a measurement of inequality?
Answer: (Corrado) Gini