Nov 13, 2019
Startup Guide to Marketing: Why SEO is Important
SEO is essential to the success of your business, particularly if you are an E-commerce client as advertising and marketing will be needed to drum up business. But how can it help a startup business? In this article, we will be looking into why your SEO strategy is so important and …
The Startup Magazine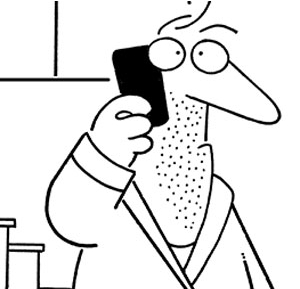 "Please moan into the phone. A nurse will determine if you are too sick to work today or just faking it."


Copyright © Randy Glasbergen
Trivia
The American inventor Douglas Engelbart is best known for inventing which ubiquitous 'clicking' device?
See the answer below.
Best Business Books 2019
How do you get to the commanding heights? It is pretty rare for an article in this publication to lead …
strategy+business
What Year Was It?
Ellis Island Closes
Ellis Island, the gateway to America, shuts it doors after processing more than 12 million immigrants since opening in 1892.
The day was Nov 12. What year was it?
Quote of the Week
"A budget tells us what we can't afford, but it doesn't keep us from buying it."
William Feather
Trivia Answer
The American inventor Douglas Engelbart is best known for inventing which ubiquitous 'clicking' device?
Answer: Computer mouse
SUBSCRIBE TO OUR NEWSLETTER
NEWSLETTER ARCHIVES