Feb 19, 2020
The upside of slow growth
In 2016, the distinguished economist Robert Gordon published a landmark tome on the U.S. economy. The Rise and Fall of American Growth looked back admiringly on the explosion in economic output in the decades after the …
strategy + business
LOOKING TO BUY A BUSINESS!
Amerivest's Buyside Specialists will help you find the right opportunity. As members of the BBF we have access to thousands of businesses currently for sale.
Click the heading for the Amerivest Confidential Buyer Registration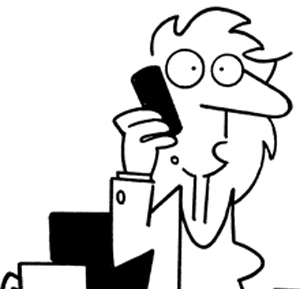 "I have to work late again, but don't worry - I outsourced our love life to a couple in India,"


Copyright © Randy Glasbergen
Trivia
From the Arabic for 'to make known', what is the correct term for a duty imposed on foreign goods?
See the answer below.
How to Mend a Work Relationship
Workplaces are communities, built around the relationships we have with our peers. When these relationships are …
Harvard Business Review
What Year Was It?
Malcolm X Assassinated
Malcolm X, an African American nationalist and religious leader, is assassinated by rival Black Muslims while addressing his Organization of Afro-American Unity.
The day was Feb 21. What year was it?
Quote of the Week
"If at first, you don't succeed, try, try again. Then quit. There's no point in being a damn fool about it."
WC Fields
Trivia Answer
From the Arabic for 'to make known', what is the correct term for a duty imposed on foreign goods?
Answer: Tariff
SUBSCRIBE TO OUR NEWSLETTER
NEWSLETTER ARCHIVES