Jun 12, 2019
Key Factors to Improve Startup Performance
Running a startup isn't easy. As CEOs and founders, there are many things working against us -- be it time, competition or team efficiency. That's why you need to keep a close eye on performance and get ahead of any issues ...
Inc.
LOOKING TO SELL YOUR BUSINESS!
Since 1983 Amerivest has been assisting Business Owners achieve their goals.
CONFIDENTIALITY is a must!
No Transaction - No Fee!
Click the heading for the Amerivest Confidential Seller Registration
LOOKING TO BUY A BUSINESS!
Amerivest's Buyside Specialists will help you find the right opportunity. As members of the BBF we have access to thousands of businesses currently for sale.
Click the heading for the Amerivest Confidential Buyer Registration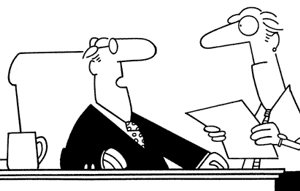 "If you must know, I work for minimum wage! For a CEO, minimum wage is $750 an hour."


Copyright © Randy Glasbergen
Trivia
New York businessman Arnold Rothstein is widely reputed to have been behind what major sports scandal in the early part of the 20th century?
See the answer below.
Winning with a data-driven strategy
The entire ethos of Spanish hotel chain Ilunion is built on innovation, and its most powerful tool for solving problems is now ...
Strategy + Business
What Year Was It?
Statue of Liberty Arrives
The Statue of Liberty, a gift of friendship from the people of France to the people of the United States, arrives in New York City's harbor.
The day was Jun 17. What year was it?
Quote of the Week
"The opportunity is often lost by deliberating."
Publilius Syrus
Trivia Answer
New York businessman Arnold Rothstein is widely reputed to have been behind what major sports scandal in the early part of the 20th century?
Answer: Baseball's Black Sox scandal
SUBSCRIBE TO OUR NEWSLETTER
NEWSLETTER ARCHIVES