Nov 20, 2019
The 40 Biggest Celebrity Haircuts We're Loving Right Now
Ever have the itch to make a serious haircut change? We experience this just about every day. Lucky for us, the most iconic celebrities are always cutting their hair to match their mood, season, or anything that inspires them …
Good Housekeeping
Your Ultimate Guide to Holiday Dressing
The holidays are coming up quickly, and I couldn't be more excited about it. This is hands-down the happiest time of year, in my book …
Celebrity Style Guide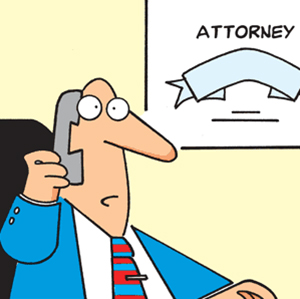 "Well, we can try Ma'am. But to my knowledge, nobody has ever sued a dressing room before."


Copyright © Randy Glasbergen
Trivia
In the 1950's, the first stilettos were designed by Italian shoe designer Salvatore Ferragamo for what famous actress?
See the answer below.
What Year Was It?
Terry Waite Released
Shiite Muslim kidnappers in Lebanon free Anglican Church envoy Terry Waite after more than four years of captivity.
The day was Nov 18. What year was it?
Quote of the Week
"I firmly believe that with the right footwear one can rule the world."
Bette Midler
Trivia Answer
In the 1950's, the first stilettos were designed by Italian shoe designer Salvatore Ferragamo for what famous actress?
Answer: Marilyn Monroe
SUBSCRIBE TO OUR NEWSLETTER
NEWSLETTER ARCHIVES