May 27, 2020
Ideas for Decorating Your Summer Porch
Embracing easy summer living can be as simple as spending time each day on your front porch. There is something utterly relaxing about hanging out on the porch, whether it's to sip morning coffee or unwind at the end of …
Houzz
Timeless Professional Design
Interior Design-Wallpaper-Fabric-Carpet-Furniture-Drapes-Lamp Repair-Miele Vacuum Cleaners-D.Y.I.
Consulting. From Mt. Streams to Putting Greens. We work within your style, time schedule and budget. 30 Yrs. Experience. Excellent References.
Scrimshaws Ltd.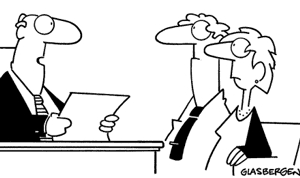 "As an alternative to the traditional 30-year mortgage, we also offer an interest-only mortgage, balloon mortgage, reverse mortgage, upside down mortgage, inside out mortgage, and the spinning double axle mortgage with a triple lutz."


Copyright © Randy Glasbergen
Quote of the Week
"The prospect of going home is very appealing."
David Ginola
Trivia
What is your abode?
See the answer below.