Dec 19, 2018
Protect Your Family With Sufficient Life Insurance
I talk to people every day about their finances. As you might imagine, I see a lot of different financial situations. A common situation is families that do not have enough life insurance. Many people take whatever life insurance ...
Investopedia
28 years and counting
At O'Connor & Co. Insurance, we do things right the first time. We take a holistic approach, getting to know you and your unique insurance needs.
O'Connor & Co. Insurance
Solutions for your insurance needs
We get to know you and your unique needs to provide the best combination of protection and price. We offer informed advice so that you fully understand your options.
O'Connor & Co. Insurance
How to Pay Off Debt and Stay Debt-Free
If you're in debt, you obviously want to get out of it. But how? We've prepared this in-depth guide to help you pay off the nasty debt ...
Investor Junkie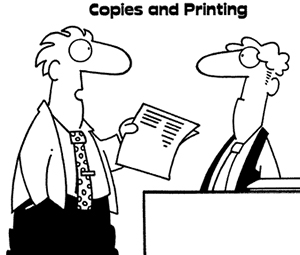 "Can you print a scratch-n-sniff resume that smells like money?"


Copyright © Randy Glasbergen
Trivia
Which president is on the front of a US $50 bill?
See the answer below.
Auto debt in America — mapped
People of color struggle more than their white neighbors to repay their car loans. In St. Joseph, Indiana, for example, 27 percent of ...
CNBC
What Year Was It?
President Clinton Impeached
Two articles of impeach­ment are approved by the US House of Representatives against President Bill Clinton, charging him with lying under oath to a federal grand jury and obstructing justice.
The day was Dec 19. What year was it?
Quote of the Week
"The stock market is filled with individuals who know the price of everything, but the value of nothing."
Phillip Fisher
Trivia Answer
Which president is on the front of a US $50 bill?
Answer: Grant
SUBSCRIBE TO OUR NEWSLETTER
NEWSLETTER ARCHIVES