Feb 24, 2021
Use the New Charitable Contribution Break
When you're filing your taxes, don't overlook a new charitable contributions tax break that allows you to discount $300 from your taxable income even if you already take the standard deduction. Because it's new and an above …
Lifehacker
Employment Law Posters
We now sell JJ Keller employment law posters at a 20% discount off retail. Click above and return the completed form to us to order. Note: prices listed are before the discount.
Stranger, Tallman & Lautz Accounting
Coronavirus Resource Page
For important information and updates, visit our Coronavirus information page.
Stranger, Tallman & Lautz Accounting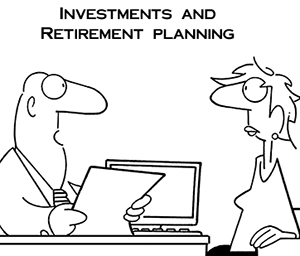 "Sure, it's possible to make good money from the lottery. Invest in the company that makes the cards."


Copyright © Randy Glasbergen
Trivia
Who supplied most of the copper for the first U.S. pennies to be minted?
See the answer below.
What Year Was It?
Alamo Defenders Call for Help
In San Antonio, Texas, Colonel William Travis issues a call for help on behalf of the Texan troops defending the Alamo, an old Spanish mission and fortress under attack by the Mexican army.
The day was Feb 24. What year was it?
Quote of the Week
"Money is only a tool. It will take you wherever you wish, but it will not replace you as the driver."
Ayn Rand
Trivia Answer
Who supplied most of the copper for the first U.S. pennies to be minted?
Answer: Paul Revere
SUBSCRIBE TO OUR NEWSLETTER
NEWSLETTER ARCHIVES