May 23, 2018
The One Decorating Mistake Designers Always Notice
There are countless small choices to make when decorating a room—from flooring and paint to lighting and furniture, it's all important. But being faced with all of those decisions can certainly be intimidating and overwhelming, and ...
Southern Living
How to Decorate a Living Room
Whether your style is traditional or modern, relaxed or formal, bold or subdued, your living room should be a place where you can feel comfortable ...
Houzz
22 Ideas to Hide a Guest Bed
Most likely there are two main reasons for you to search out our article – 22 Ideas to Hide a Bed. First – if you live in a small one-room ...
Interior Zine
Season of Style Rebate
Choose Hunter Douglas shades!
Season of Style Savings Event
(September 16-December 11)

All About Interiors
Our Most Colorful Baths Ever
From sunny shower stalls to leafy green powder rooms, these bold baths prove that a little color goes a long way. "In Florida, there's endless ...
Coastal Living
Pro Tips from Trim Projects
From crown molding and baseboards to elaborate door and window casing, trim work can add character to any room and makes for a popular ...
Extreme How-To
Ways to Fund Your Home Improvements
Making home improvements can significantly increase your living space, brighten up your home and add value to your property. Adding a loft ...
Home Business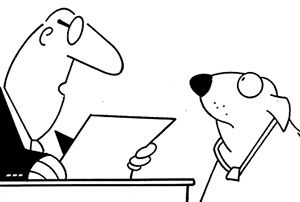 "Marking your territory is just the first step. If you want the property, you'll also need to put funds into escrow."


Copyright © Randy Glasbergen
Trivia
What century did the rolltop desk appear?
See the answer below.
What Year Was It?
Great Emigration Departs for Oregon
A massive wagon train, made up of 1,000 settlers and 1,000 head of cattle, sets off down the Oregon Trail from Independence, Missouri.
The day was May 22. What year was it?
Quote of the Week
"When you finally go back to your old home, you find it wasn't the old home you missed but your childhood."
Sam Ewing
Trivia Answer
What century did the rolltop desk appear?
Answer: 19th
SUBSCRIBE TO OUR NEWSLETTER
NEWSLETTER ARCHIVES