Jul 15, 2020
Unexpected Benefits of Exercise
While you're feeling that burn, you may also feel like you want to be literally anywhere other than the gym. But your body is thanking you the whole time — exercise has powerful effects on both the body and the mind …
Greatest
Full-Body Workouts You Can Do at Home
Transferred from your local gym to a home gym? Don't worry—you've got this covered. There are plenty of ways to keep your body challenged …
Bodybuilding.com
New year, new you
Click above for more information and contact us to sign up!
Burch Physical Therapy
Personalized Exercise?
Getting enough physical activity can make both your body and mind feel better. It can also help prevent or delay health problems …
NIH News In Health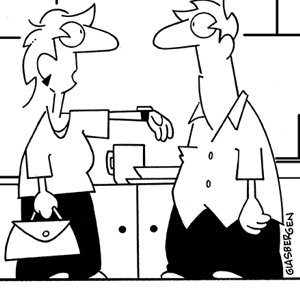 "My fitness watch counts my steps, calories, heart beats, reps and excuses."


Copyright © Randy Glasbergen
Trivia
What type of regular training increases the number of calories burned during normal activities?
See the answer below.
The Lift: Eye Contact
You might look like Mat Fraser or Serena Williams while exercising (read: DAMN GOOD). But spoiler alert: Where you look …
Greatist
What Year Was It?
Nixon Announces Visit to Communist China
During a live television and radio broadcast, President Richard Nixon stuns the nation by announcing that he will visit communist China the following year.
The day was Jul 15. What year was it?
Quote of the Week
"Health is the vital principle of bliss, and exercise, of health."
James Thomson
Trivia Answer
What type of regular training increases the number of calories burned during normal activities?
Answer: Weight training
SUBSCRIBE TO OUR NEWSLETTER
NEWSLETTER ARCHIVES