Feb 20, 2019
This Is Americans' Top Retirement-Planning Concern
The scary thing about retirement is that it comes with so many unknowns. What will your medical bills look like? How costly will it be to maintain your aging home? And will your investments perform well enough to generate ...
Fox Business
First-Time Home Buyers
We have the most No Money Down Options in the Nation! This means lower out-of-pocket expenses and monthly payments (even if turned down before). Qualify with our Pre-Approval Quiz in 60-Seconds.
Service Deserves its Rewards!
Firefighters, law enforcement, healthcare workers, military and teachers qualify for a Homes for Heroes Rebate with Summit Lending!
Homes for Heroes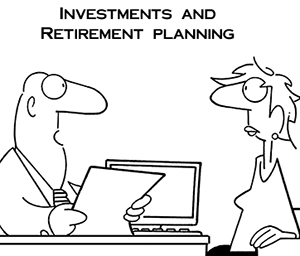 "Sure, it's possible to make good money from the lottery. Invest in the company that makes the cards."


Copyright © Randy Glasbergen
Quote of the Week
"Formal education will make you a living; self-education will make you a fortune."
Jim Rohn
Trivia
What year was the first penny minted?
See the answer below.