Apr 7, 2021
Engaging Articles and News Stories
Your newsletter includes links to several engaging articles designed to appeal to your patients. The articles are automatically updated each week so you'll always have timely and interesting content to pass along.
Tips to Prevent Tooth Decay in Children
Childhood tooth decay is unfortunately common, with 1 in 5 children from ages 5-11 having at least one decayed tooth that's not treated. Since early tooth decay normally doesn't have any symptoms, children can often have cavities …
Your Dental Health Resource
Your Own Custom Ads
Your newsletter includes custom ads built for you to showcase offers, promotions, activities, events or anything you wish.
Entertaining Cartoon, Trivia, and Quote
Your newsletter includes content to engage and entertain your patients.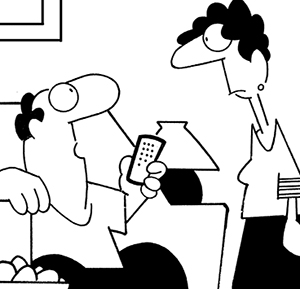 "Let's take a walk together. You do two miles, and I'll follow you on Twitter."


Copyright © Randy Glasbergen
Quote of the Week
"The best and most efficient pharmacy is within your own system."
Robert C. Peale
Trivia
What is the most expensive cooking spice?
See the answer below.
Subscribe and Archives Links
Your newsletter includes links to a subscribe form to grow you list, and a link to your past newsletter archives.
SUBSCRIBE TO OUR NEWSLETTER