Mar 25, 2020
How to Invest Tax-Efficiently
Some investors spend untold hours researching stocks, bonds, and mutual funds with good return prospects. They read articles, watch investment shows, and ask friends for help and advice. But many of these investors could …
Investopedia
Need Assistance With Tax Planning?
We've got you and your business goals and objectives in mind. All your tax planning needs are in expert hands. Bookkeeping... Accounting... Tax ...
Sand Dollar Accounting
Accounting Help When It's Needed
We're here to help you with accounting and tax planning so you can work on reaching your goals and dreams. Bookkeeping... Accounting... Tax ...
Sand Dollar Accounting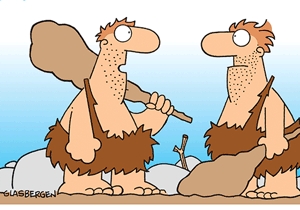 "I have 40% of my portfolio invested in fire. I think it's the technology of the future."


Copyright © Randy Glasbergen
Quote of the Week
"How many millionaires do you know who have become wealthy by investing in savings accounts? I rest my case."
Robert G. Allen
Trivia
On the reverse side of the 2001 one dollar bill, above the pyramid, is the Latin phrase "annuit coeptis". What does this mean?
See the answer below.
Lisa Grooms
Sand Dollar Accounting
Savannah GA
Phone: 912-658-0109
sanddollaraccounting.com
The articles in our publications come from many sources. We do not endorse information or opinions appearing in linked articles. The articles selected are not sponsored, and we assume no responsibility for the accuracy of the information. Copyright for linked articles belongs to the linked source.
A Newsletter Station Publication
© All Rights Reserved.
Trivia Answer
On the reverse side of the 2001 one dollar bill, above the pyramid, is the Latin phrase "annuit coeptis". What does this mean?
Answer: God has favored our undertaking