Apr 7, 2021
Engaging Articles and News Stories
Your newsletter includes links to several engaging articles designed to appeal to your clients. The articles are automatically updated each week so you'll always have timely and interesting content to pass along.
Tips from Tax Pros to You Get Your Max Refund
Your 2020 taxes are kind of like that sweatshirt you still have from your toxic ex: It's one last reminder of a time in your life you'd rather forget and it's going to require a return before you can totally move on. Looking …
Greatest
Your Own Custom Ads
Your newsletter includes custom ads built for you to showcase offers, promotions, activities, events or anything you wish.
Entertaining Cartoon, Trivia, and Quote
Your newsletter includes content to engage and entertain your clients.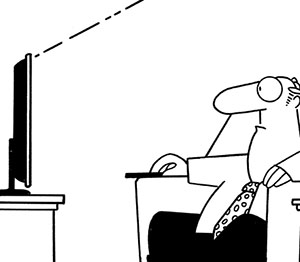 "Stocks fell sharply today on predictions of speculation of rumors of negative indicators."


Copyright © Randy Glasbergen
Quote of the Week
"Innovation distinguishes between a leader and a follower."
Steve Jobs
Trivia
How many times does the word "Twenty" appear on the bill?
See the answer below.
Subscribe and Archives Links
Your newsletter includes links to a subscribe form to grow you list, and a link to your past newsletter archives.
SUBSCRIBE TO OUR NEWSLETTER