Apr 7, 2021
Tips from Tax Pros to You Get Your Max Refund
Your 2020 taxes are kind of like that sweatshirt you still have from your toxic ex: It's one last reminder of a time in your life you'd rather forget and it's going to require a return before you can totally move on. Looking …
Greatest
Accounting Help When It's Needed
We're here to help you with accounting and tax planning so you can work on reaching your goals and dreams. Bookkeeping... Accounting... Tax...
Sand Dollar Accounting
Need Assistance With Tax Planning?
We've got you and your business goals and objectives in mind. All your tax planning needs are in expert hands. Bookkeeping... Accounting... Tax ...
Sand Dollar Accounting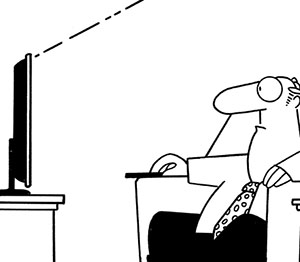 "Stocks fell sharply today on predictions of speculation of rumors of negative indicators."


Copyright © Randy Glasbergen
Robert E. Lee Surrenders
At Appomattox, Virginia, Confederate General Robert E. Lee surrenders his 28,000 troops to Union General Ulysses S. Grant, effectively ending the American Civil War.
The day was Apr 9. What year was it?
Quote of the Week
"Innovation distinguishes between a leader and a follower."
Steve Jobs
Trivia
How many times does the word "Twenty" appear on the bill?
See the answer below.